Empire David Vegas Graywash Set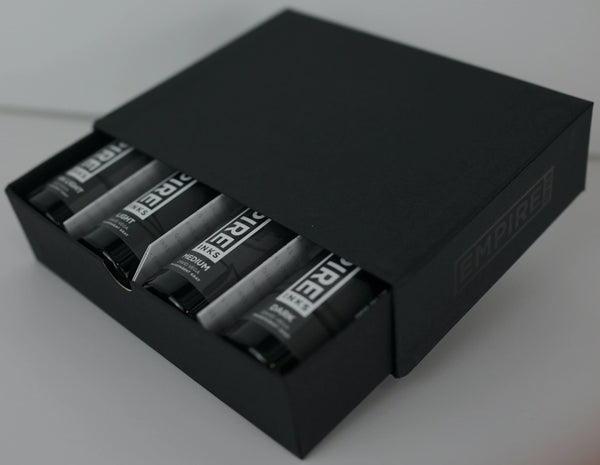 David Vega Signature Transparent Gray Set is David's go-to set for his silky smooth portrait work. This four-stage series features his representation of the city he lives in and loves; Austin, Texas on these limited edition labels.
Tattoo artists worldwide have turned to using pre-mixed graywash. Larger batches offer undeniable consistency. David's Signature Series Transparent Gray set heals in cool tones, causing stark contrast between warm skin tones and bluish grays of the inks.